Last few days I was really busy with Mother's Day giveaway event activities. However, I have to admit, this is very rewarding and I really enjoyed reading your comments. This is the most exciting part - check new comments and new posts first deal every morning. THANK YOU!
Now it is difficult to get my mind back to research mode and today's title – Shop Cohesion – put me to shock at first. Good for me that Lisa explained it very well: "Shop cohesion refers to the overall presentation of your online storefront. When a visitor lands on your (or any) website, their mind develops a first impression immediately."
I do not think I know a person who would argue with that statement. The question is how much freedom do we – Etsy tenants – have? Technically, my shop's home page filled in automatically with my products and my job is to arrange them in a most harmonious way. Is that it?
I can also develop a nice banner which is shown at the top of my shop's page. I think it is supposed to be in the same style and color theme as the rest of my designs. Honestly, I think if I have to do it myself, I simply cannot make a lot of mistakes there, because banner design as well as my product designs reflects who I am. Well, it does not guarantee that a lot of people are going to like it, but I think it is OK. This is part of the deal of being an artist :-)
So if a customer likes what she sees in my shop, she may want to know a bit more about myself. Perhaps, even become friends on facebook or follow me on twitter. And I'll be happy to tell my story and make a connection – there is "About" page in my shop, which can really help: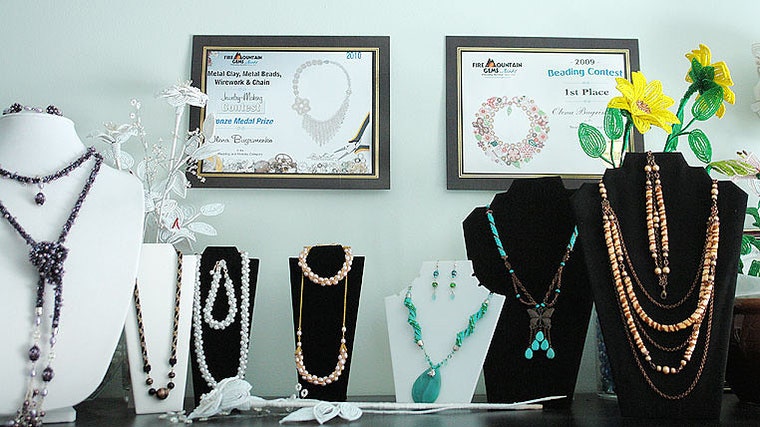 One thing that is a bit frustrating - there are only 3 links I can place there. Currently I chose facebook, twitter and my blog. One more link that I would really like to add there is Pinterest:
I do really like Pinterest, it can tell a lot about the person behind it. It also tells all stories in such a nice way where even reading is very limited. And I am a visual person, so it suits me well. By the way, based on Etsy stats, total number of users coming from Pinterest is in top 5 sources! So, we should not neglect such a good source of leads.
Just read it and feel that this is what we've been talking about since the very beginning: get a good name, make a good quality pictures, write a nice product descriptions… Everything matters and everything must be in harmony. Everything must be in peace.
If you're just joining me, you can click here to catch up from:
Beginning
,
Day 1
,
Day 2
,
Day 3
,
Day 4
,
Day 5
,
Day 6
,
Day 7
,
Day 8
,
Day 9
,
Day 10
,
Day 11
,
Day 12
,
Day 13
,
Day 14
,
Day 15
,
Day 16
,
Day 17
,
Day 18
,
Day 19
,
Day 20